The Top 5 Celebrities Who LOVE CBD Products
In many ways, celebrities are just like normal people. They have to work to maintain wellness routines that keep them in great physical, mental health, and emotional shape. These days, more celebrities than ever are hoping on the cbd craze and endorsing the use of CBD products to support wellness and help with managing all those little daily stressors that everyone faces, including the rich and famous.
What Is CBD And Why Is It So Popular?
Before discussing the top celebrities who use and endorse CBD products, it's worth taking a moment to clarify what this article is talking about. First off, CBD is not marijuana. It's a non-psychoactive, all-natural wellness product derived from cannabis plants that contains little to no THC.
Although most people use CBD oil for wellness support, there are all kinds of new CBD products worth trying. Some celebrities stick to the traditional CBD oil and tinctures, while others use, create, or endorse skincare products, edibles, and even CBD pet treats. Since all of these products are made from natural herbal extracts, they're generally considered very safe and can form the backbone of anyone's daily wellness routine.
Now that readers know what CBD is, and what it's not, let's take a look at the many celebrities who use CBD themselves and go out of their way to raise awareness of its many benefits.
1. Beyoncé
Beyoncé may be a late-comer to the CBD game compared to some since she just discovered her love of this hemp-based product on her last tour. That said, she's also one of the best-known celebrities to endorse CBD Oil, and as she is wont to do, the R&B queen has jumped into her new passion head-on.
Beyoncé isn't just using CBD herself and touting its benefits for managing soreness, inflammation, and restless nights on tour. Her newfound love of this popular herbal supplement has also inspired her to donate $10,000 from her foundation BeyGood to The Gift, a Black-owned cannabis company in Maryland (1). Rumor is, Queen Bey is also planning to help her husband Jay-Z incorporate her own cbd product line into his cannabis company Monogram sometime soon (2).

2. Martha Stewart
In previous decades, Martha Stewart was best known for her popular cooking show. These days, though, Stewart has branched out to explore new interests, in many instances with business partner Snoop Dogg. In 2019, this well-known TV personality began producing hemp-based CBD products through a partnership with the company Canopy Growth (3). In 2021, Canopy Growth named Stewart its official strategic advisor (4).
Initially, Martha Stewart's CBD brand and involvement with the CBD industry was limited to pet products. More recently, though, she's expanded her reach in terms of both business ventures and advocacy work to incorporate food products, cosmetics, and more. Stewart has used plenty of CBD for the relaxing benefits and treats it as a daily additive to her overall wellness routine, so she truly believes in what she's doing for her fans.
3. Michael J. Fox
Michael J. Fox does more than just act as an advocate for CBD use. Since he was diagnosed with Parkinson's disease in 1991, he has been looking for ways to help others struggling with the condition to find relief. In 2000, he established the Michael J. Fox Foundation for Parkinson's Research, which is now funding multiple cannabis-related studies to provide scientific evidence of its effectiveness at alleviating symptoms (5). These cbd related studies have helped the large influx of curiosity into how cbd helped people like Fox with things like pain management and nerve pain.
To be clear, Fox is not claiming to have found a cure for Parkinson's in CBD. He is, however, a huge supporter of cannabinoid research and development, and frequently discusses his use of CBD and other cannabis products for symptom management. As Fox and others are quick to point out, CBD is a non-psychoactive, natural, and non-habit-forming wellness product that can benefit just about anyone, not just people with complex health problems.
4. Mike Tyson
Mike Tyson originally made a name for himself as a boxing champion, but these days, he's better known for championing CBD use. Tyson actively advocates for the use of not just CBD oils, but also other potentially valuable cannabis products, including muscle pain ointments, hemp-infused drinks, and even medical cannabis and other plant based medicine.
Tyson entered the cannabis markets in 2016 when he started the company Tyson Holistic Holdings Inc. Today, his vision has grown to incorporate not just new CBD and other cannabis products, but also a massive "weed resort" in Southern California (6). He wants to use the resort to help others discover the benefits of CBD and marijuana.
5. Kim Kardashian
Kim Kardashian is one of the best-known faces in the television personality world. She's also an incredibly outspoken advocate for CBD, claiming to be "obsessed with CBD everything!" In 2019, she even hosted a CBD baby shower for her fourth child (7). That's how serious she is about embracing all things CBD in her own life.
According to Kim, CBD has played a huge role in her home wellness routine. When she's feeling overwhelmed, she finds that it can help her to use some CBD oil or smoke hemp flower and get down to some serious business on a yoga mat. Plenty of her fans have also followed her good example and are now working to improve their own home wellness and stress management routines.
Everyone Loves CBD
People love to keep up with what celebrities are doing in their personal lives, so it should come as no surprise that celebrity CBD endorsements can make some serious waves with fans. Millions of Americans use CBD gummies, oils, tinctures, flowers, and skincare products, and more people are trying out these safe, natural products every day.
Those who are on the fence about CBD need only look to the celebrities they trust the most for advice. Most of them are in agreement: CBD has all kinds of benefits, and it makes a perfect addition to any wellness routine.
---
Disclaimer – Information is provided for educational purposes. It does not, and is not intended to, constitute legal advice or medical advice. We attempt to be accurate and up to date but the legality of cannabinoids and the science of cannabis is evolving. The author is neither a lawyer or a legal expert, nor a doctor or medical expert. You should check with your local authorities and medical providers before buying or using any products.
References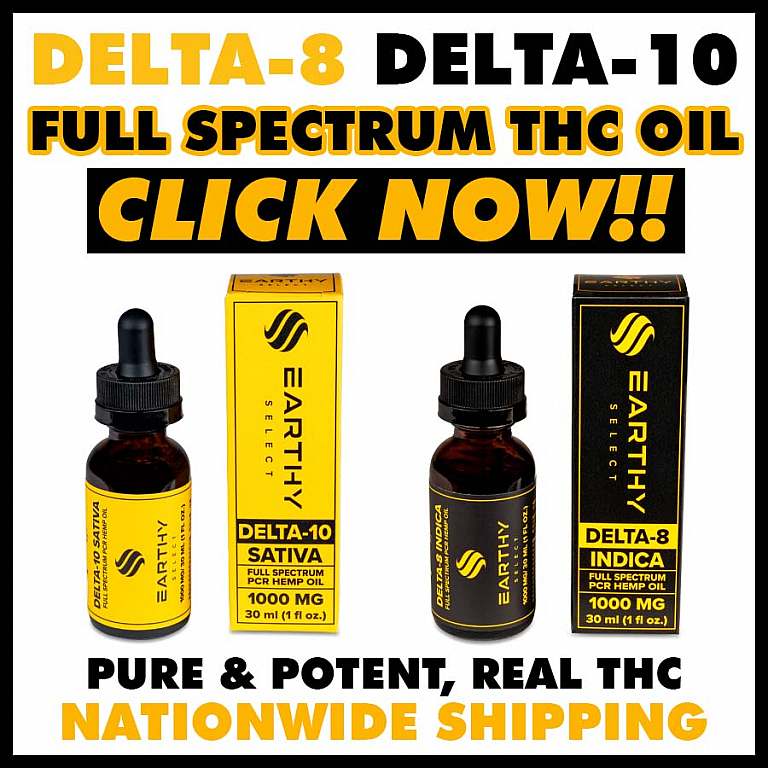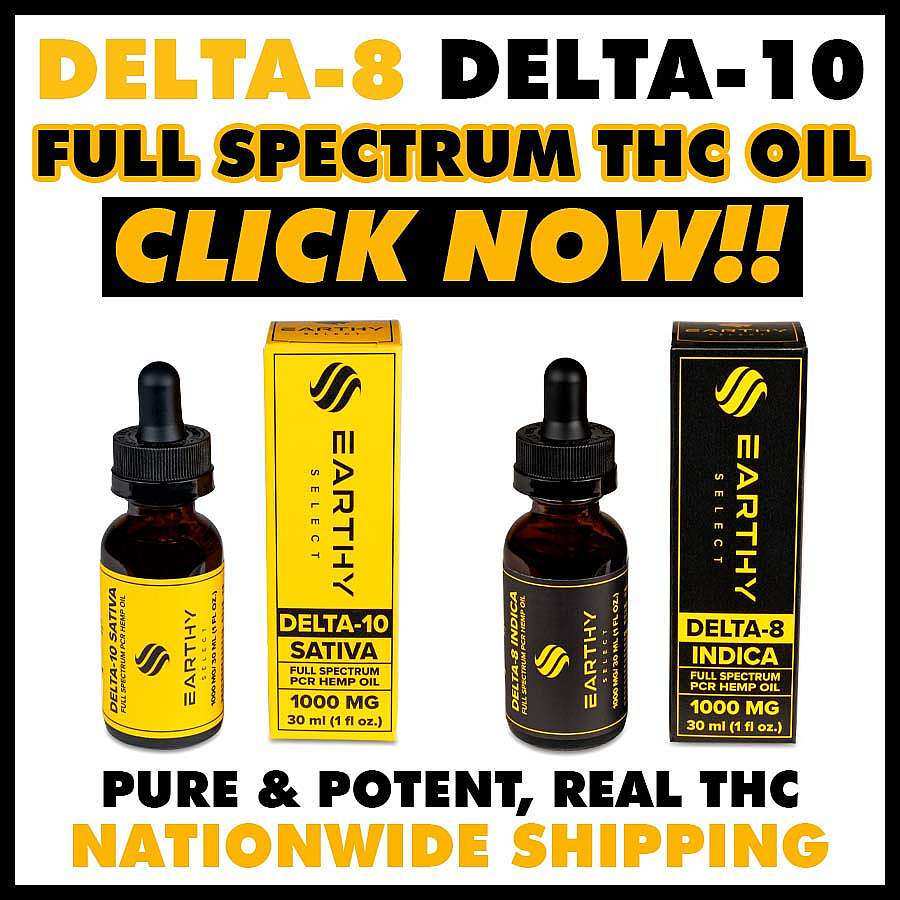 Frequently Asked Questions
Will CBD products show up in a drug test?
There is a risk of failing a drug test. It depends on the type of CBD product one is using.
Drug tests for marijuana generally identify THC or its metabolites. Although tests do not screen for CBD, full spectrum CBD products contain low quantities of THC that can make a person fail a drug test. If you anticipate taking a drug test, we suggest checking with your employer or test administrator for clarity prior to taking full spectrum CBD products.
Is it legal to send CBD related products through the mail?
Yes, but even though these products are federally-compliant, individual states may have their own regulations about purchasing or using hemp-based products, and these are subject to change. You should check your state and local rules before ordering. We ship nationwide.
What does "hemp-derived" mean?
Hemp-derived means made from hemp, sometimes also referred to as industrial hemp. The 2018 Farm Bill (see next section) established new federal legal definitions and rules for hemp, including that hemp and "and any part of that plant, including the seeds thereof and all derivatives, extracts, cannabinoids, isomers, acids, salts, and salts of isomers, whether growing or not, with a delta-9 tetrahydrocannabinol concentration of not more than 0.3 percent on a dry weight basis" may be used for production, sales, transport, and use.